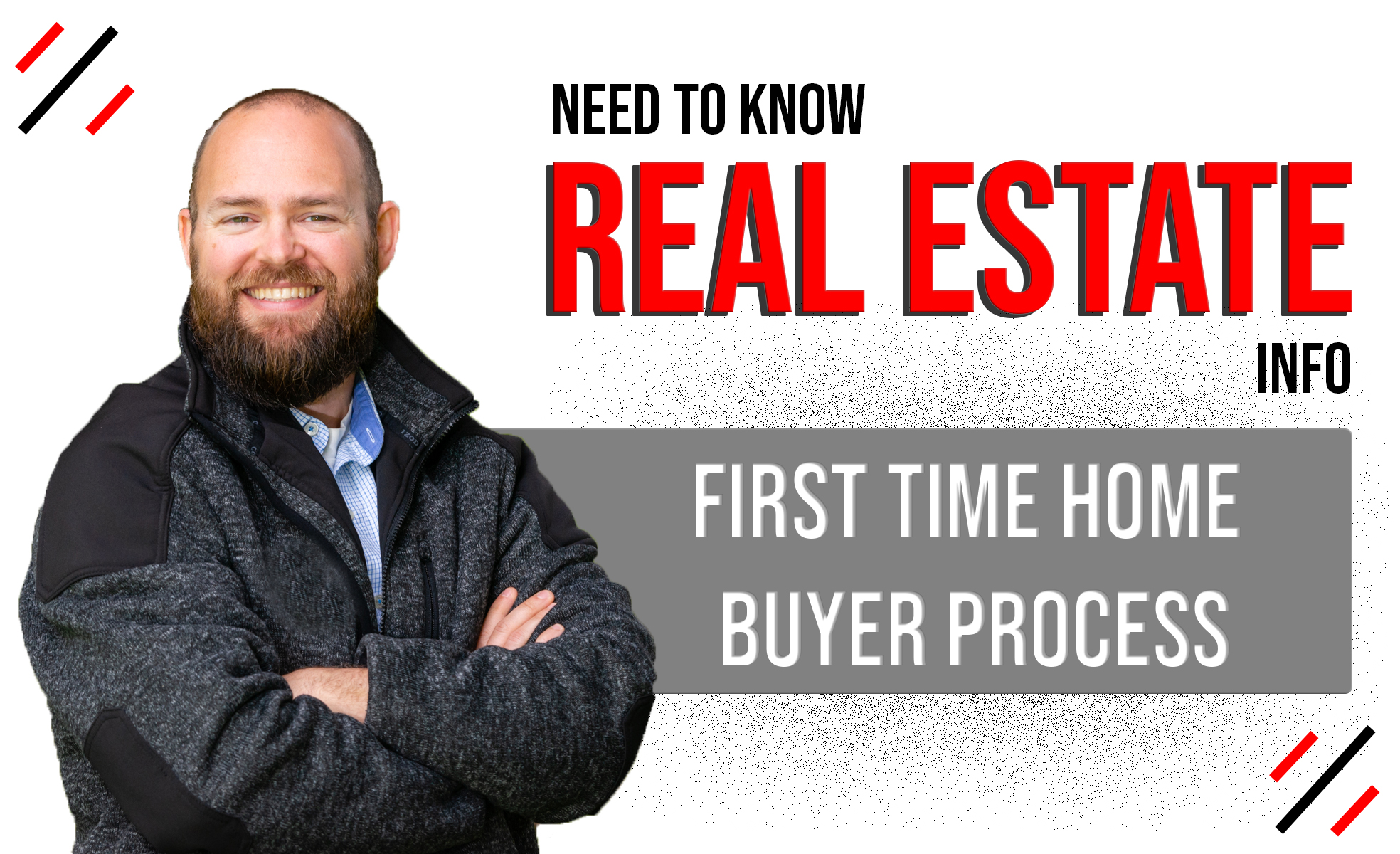 If you've never bought a home before, but your're considering it now, stay tuned because we're doing a deep dive into the first time home buyer process!
About Eren
Hey its your favorite local Realtor, Eren Millam w/ Premiere Property Group. I specialize in all things Lewis County because it's where I live, work, & play. I've been in the industry almost a decade, much of that time spent setting the bar for customer service, social & digital marketing, and shattering pricing records. I do 1-2 videos a week covering the market, reacting to real estate gurus, educating and informing you to make the best financial decisions when it comes to real estate. If you'd like to learn more about me, upcoming events in the area, or check out my weekly blog, you can visit my website, LewisCountyHomes.com.
Buying A Home
Are you a first time home buyer? Check out our FREE Virtual Buyer Seminar!
Now, let's get into it!
Pre-qualification
So the very first step is pre-qualification. This is the process of getting an estimate of how much money a lender is willing to lend you to buy a home. This is different from getting pre-approved, which is when you actually have a lender agree to lend you the money. Pre-qualification is a good idea before you start looking at homes because it will give you an idea of how much you can afford to spend.
Now, I know this can be annoying as you don't want to go through the hassle until you find the home you like. However, this is a huge mistake for a few reasons. A pre-qualification can take some time as lender has to sort through your financial information. In that time, another buyer could swoop in and snatch up the house you just fell in love with. The second reason is that the lender could find an issue that would keep you from being approved. For example, I once had a client who got their offer accepted and had to back out after the lender found an unfinalized divorce. Had she been pre-qualified sooner, and given lender proper time to vet her financial situation, this would not have been an issue.
Searching for a Home
The next step in the process is the fun part. Once you know how much you can afford, you can start your home search. This is where you'll work with a real estate agent to find homes that meet your needs and budget. Your real estate agent will be able to show you homes that are currently on the market and help you negotiate the purchase price. They should also be able to educate you on the state of the market including the average sale price below list price. Don't settle for the first agent you meet, unless they're amazing, as it could cost you thousands of dollars and countless heartache later down the road.
Making an Offer
When you find a home that you want to buy, you'll need to make an offer to the seller. Your offer will include the purchase price, the closing date, and any other terms that you and the seller agree to. As a first time home buyer, it may be difficult to navigate the complex forms and real estate lingo. Make sure your agent is educating you on the paperwork so you know what you're signing. I've spoken with many buyer and seller clients who have signed forms which locked them into a long-term contract with an agent against their wishes.
Home Inspection
Once your offer is accepted, you'll should strongly consider having the home inspected by a qualified professional. This inspection will identify any potential problems with the home that you should be aware of before you close on the sale. Anything identified on the inspection report can be negotiated with the seller to fix. You'll always want to be strategic in what you ask for as seller has an option not to respond which could put you in a tough spot. The home inspection is well worth the cost because it can help you avoid costly repairs down the road.
Appraisal
The lender will also order an appraisal of the home. This appraisal will determine the fair market value of the home. It will also make sure the home passes the qualifications of the loan type.
This causes two of the biggest misconceptions I see in real estate. The first is many people confuse the inspection and the appraisal. Buyers may be worried the home won't "pass inspection." With the inspection, there is no pass or fail – it's up to the buyer whether to proceed or not. The appraisal, on the other hand, could fail to meet loan requirements. This is why its important to work with a knowledgeable real estate broker who will make sure any issues are handled during the inspection negotiation.
The second misconception is that loans are just for people. Not only do you have to qualify financially, but based on your loan type, the home also has to qualify. Each loan type has their pros and cons, and some are VERY particular about their requirements for a home.
The appraisal is important because it ensures that the lender is not lending you more money than the home is worth. Further it gives you peace of the mind that you did not overpay.
Title Search
A title search will be conducted to make sure that the seller actually owns the home and that there are no liens or other encumbrances against the property. A title search is an important step in the home buying process. It protects you from buying a home that is not actually owned by the seller. You wouldn't think so, but it's been bound to happen from time to time, especially with the rise of fraud.
Closing
Once all of the paperwork is in order, and lending documents are written, you'll need to close on the sale of the home. This is where you'll sign all of the final documents and transfer ownership of the home to you. Congratulations! Closing is the final step in the home buying process, but it's important to remember that the process doesn't end there. You'll need to make sure that you keep up with your mortgage payments and maintain the home in good condition for high resale value.
First Time Home Buyer Quick Tip
One of the things I've found in owning a home is that the longer you stay in one place, the more junk you accumulate. Don't be a hoarder!
What's Next?
If this was helpful to you in any way, consider giving it a like so more people who have the same question can see it. And consider subscribing to my channel so you don't miss any need to know information about our current market. Again, I'm Eren Millam with Premiere Property Group, and remember, never settle for less than extraordinary!
---
If you're thinking of buying or selling your home in the west Lewis County area, contact me today! I'd love to hear from you! Eren Millam – Managing Broker Premiere Property Group, LLC WA License No. 26933
Chehalis, WA 98532 | Centralia, WA 98531 | Adna, WA 98522 | Boistfort, WA 98538 | Napavine, WA 98565 | Onalaska, WA 98570 | Rochester, WA 98579 | Toledo, WA 98591 | Vader, WA 98593 | Winlock, WA 98596
Call/Text: (360) 219-3616 | Email: Eren@LewisCountyHomes.com
Check us out on FB: https://www.facebook.com/erenmillamrealtor
Are you a first-time home seller? Take this FREE Virtual Seller Seminar!
Considering selling your home? Get your FREE Market Analysis!
Are you a first time home buyer? Check out our FREE Virtual Buyer Seminar!
Related Posts