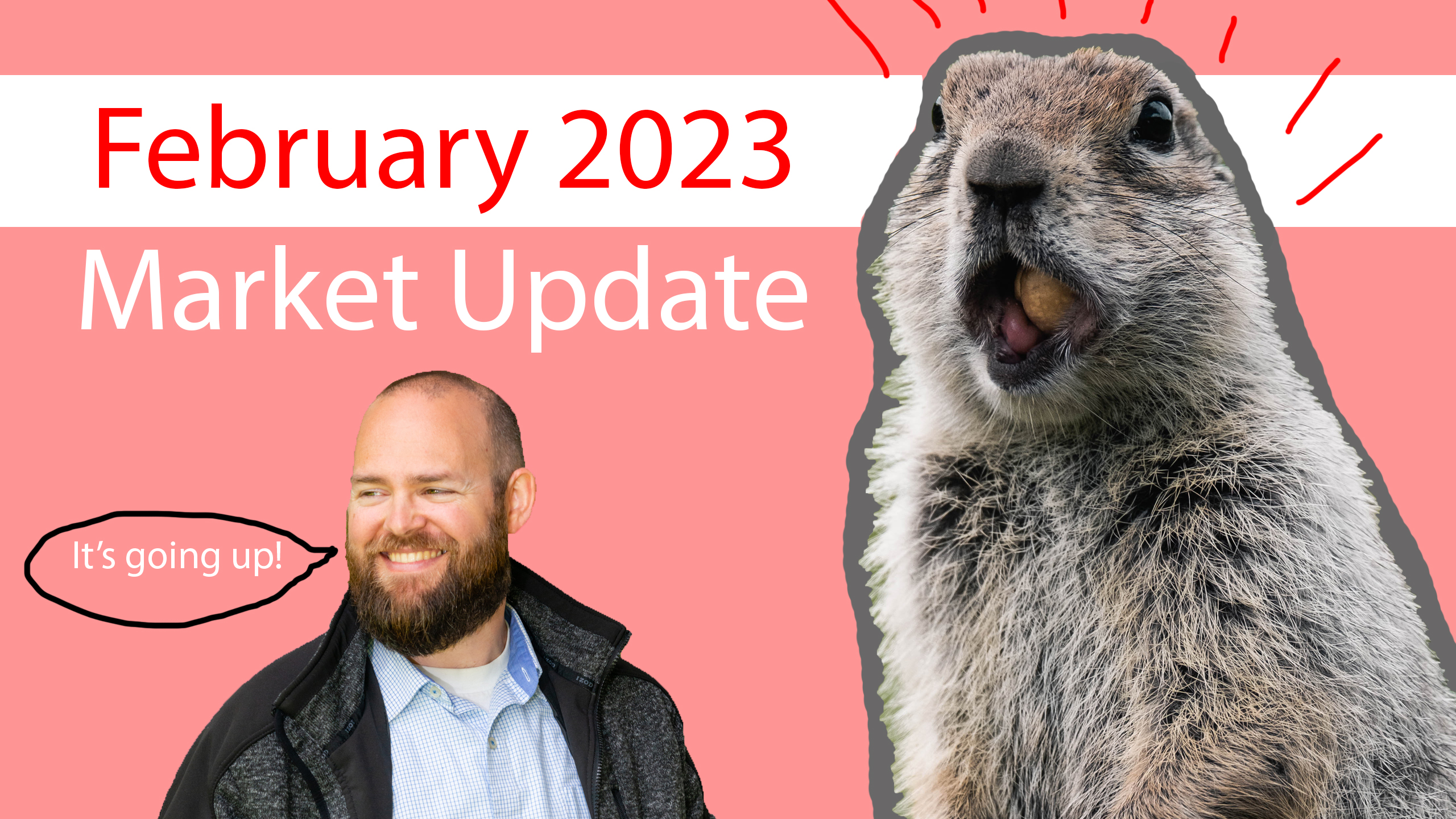 What is the Housing Market doing this Month?
If you haven't been paying attention to any of my other market updates, you might be shocked to find out what I'm sharing with you today. Whether you are or not, I'm here to break down what's happening here in our local real estate market in February 2023, so you can make the best decision for you and yours!
February 2023 Market Update
Hey, it's your favorite bearded realtor, Eren Millam with Premiere Property Group. I get asked this question often! Is now a good time to sell in the twin cities of Centralia, WA 98531 & Chehalis, WA 98532 and the surrounding areas? Most people I speak with are STILL assuming a crash like 2008, but I think that conversation will go by the wayside as more and more people look at the numbers and educate themselves.
Chehalis WA 98532
In Chehalis, WA 98532, at the moment of posting, there are 43 active listings, down 12 units from the beginning of the month. 30 homes pending, and 15 homes were sold in the last 30 days, which is down 2 units from the previous month. Homes sold for an average of $458,687 which is up nearly 80k from last month! While monthly averages are hard to fathom, the trend is that prices are up 3 out of the last 4 months in Chehalis. Average days on market jumped up to 65 days from 51 days.
Centralia WA 98531
In Centralia, WA, we have 31 active homes on the market, down from 46 last month. Thirty-one (31) pending and 17 sold in the last month which is down 13 units. The average sale price was $358,647, down about 68k from last month. The trend in Centralia is evenly split the last four months, with two up and two down. Definitely not a crash though! Currently the average days on market is 70, which is up just about 3 weeks from the previous month.
Lewis County WA Market Update February 2023
And in Lewis County overall, we have 183 active homes on the market, down from 237, with 98 pending (up from 55 units) and 54 sold in the last month. The average sale price was $418,819 – which is up almost exactly 4k from the previous month. Average days on market is currently sitting at 59, no change from last month, in the broad county.
Analyzing the Local Real Estate Market
I still hear people thinking there's a crash coming and that prices are plummeting, but that's simply not the case. Further, in modern real estate markets, a national recession DOES NOT effect home prices except for the crash in 2008. However, it bears repeating, none of the factors contributing to the crash then are in play now. This is simply supply and demand. While interest rates have slowed buyer activity, those buyers have not left the market, but are waiting for the right house to come along. With the low inventory, it is taking a lot longer. As long as interest rates stabilize or drop, the market should continue to see an increase in pricing. Experts are predicting a 4% increase this year. While I agree, I do believe that number is incredibly conservative.
---
If you're thinking of buying or selling your home in the west Lewis County area, contact me today! I'd love to hear from you! Eren Millam – Managing Broker Premiere Property Group, LLC WA License No. 26933
Chehalis, WA 98532 | Centralia, WA 98531 | Adna, WA | Napavine, WA | Onalaska, WA 98570 | Rochester, WA 98579 | Vader, WA 98593 | Winlock, WA 98596 | Boistfort, WA
Call/Text: (360) 219-3616 | Email: Eren@LewisCountyHomes.com
Check us out on FB: https://www.facebook.com/erenmillamrealtor
Want to Search for Lewis County homes? Do that here: https://lewiscountyhomes.com/homes-for-sale-search/
Are you a first-time home seller? Take this FREE Virtual Seller Seminar: https://seminar.lewiscountyhomes.com/
Considering selling your home? Get your FREE Market Analysis: https://cma.lewiscountyhomes.com/
Get your FREE Buyer & Seller Guide: https://about.lewiscountyhomes.com/
Want to stage your home to increase its perceived value? Check out my FREE Staging Guide: https://staging.lewiscountyhomes.com/
Related Posts
Market Update November 2023 If you're a home seller or first time…

Real Estate in Toledo, WA The Toledo WA real estate market is…

Photo by RDNE Stock project: I am receiving a bunch of questions…