Market Slowly Continues to Climb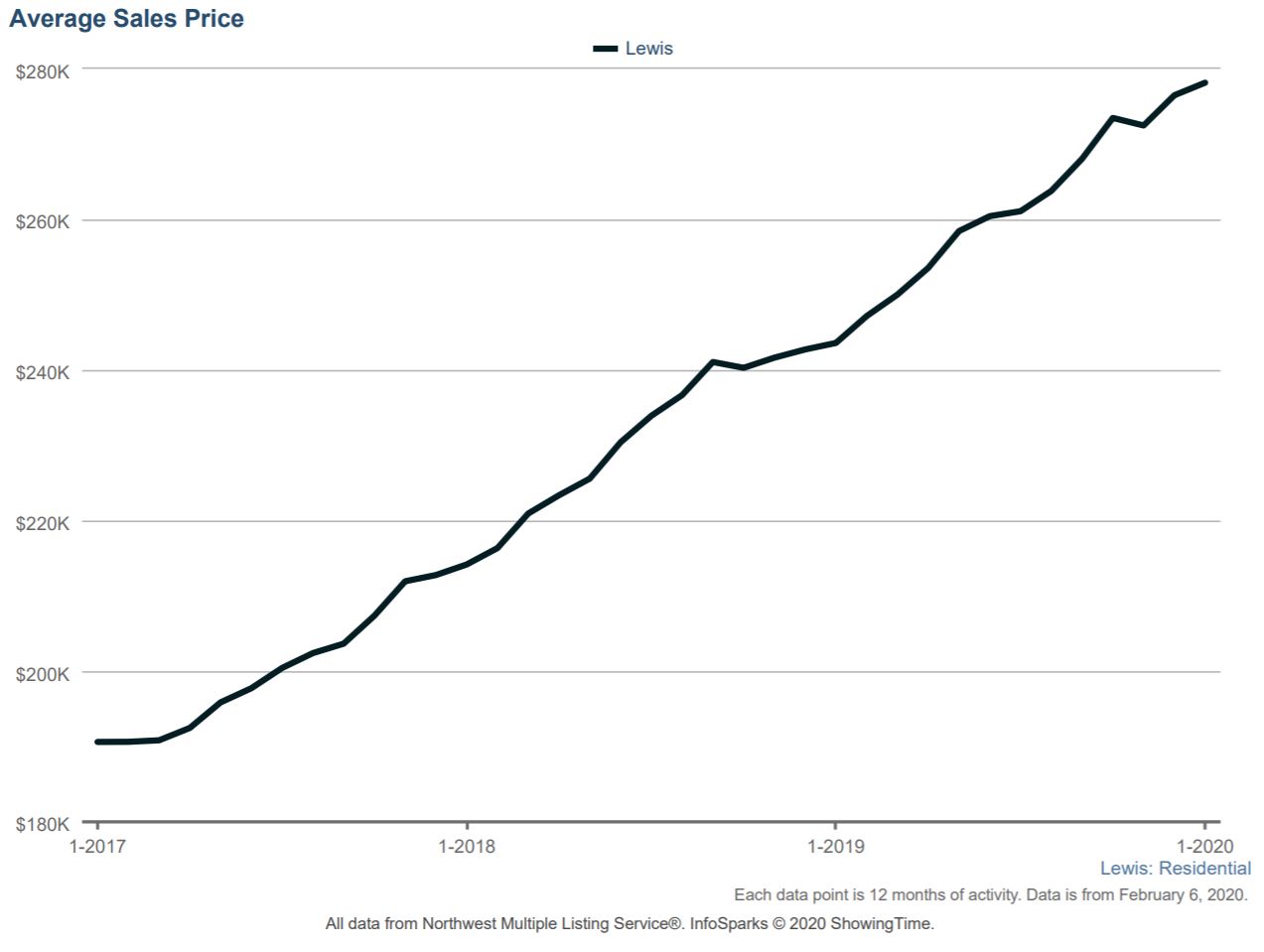 Average sales price in Lewis County rose about $1700 in the month of January. While not starting the year off with a "bang", January 2019 only saw an increase of $900. Over the course of 2019, the market saw an increase of just under $35,000.
I continue to hear rumblings of a bubble. While I can't speak to the future with any certainty, I will just saw that this market is totally different. In the crash of 2007/2008, many people were defaulting on their loans and there was an over-abundance of homes on the market. This time around, at least in Lewis County, prices are being driven up by a low inventory of available homes.
Prices should soften as demand ebbs & supply grows, but I personally do not see a crash, nor do I foresee prices coming down to recovery levels. At the peak of the 2008 Market, average sales prices were escalated to just under $217,000. Right now, the average sales price is $278,000. The crash dropped the county average a little over $73,000, so even if there is a crash, we will return close to 2008 peak levels!
Related Posts
Avoid Paying Taxes When Selling In this video you're going to learn…

How Long to Sell Your Home In this video you're going to…

Best Month for a Fast Sale In this video you're going to…