Lewis County Real Estate Market Report February 2018
By now, everyone knows that the real estate market is booming! Buyers have enjoyed historically low interest rates for more than a decade and sellers have recouped equity lost in the crash of 2007/2008. Low inventory has led to very high prices that continue to climb with no end in sight!
This report marks the beginning of a monthly update on the state of the market in Lewis County. I will cover all areas generally and drill down further into major areas with historical data for reference. If you're interested in learning more in depth about an area or topic, you can contact me here.
Lewis County – Average Sales Price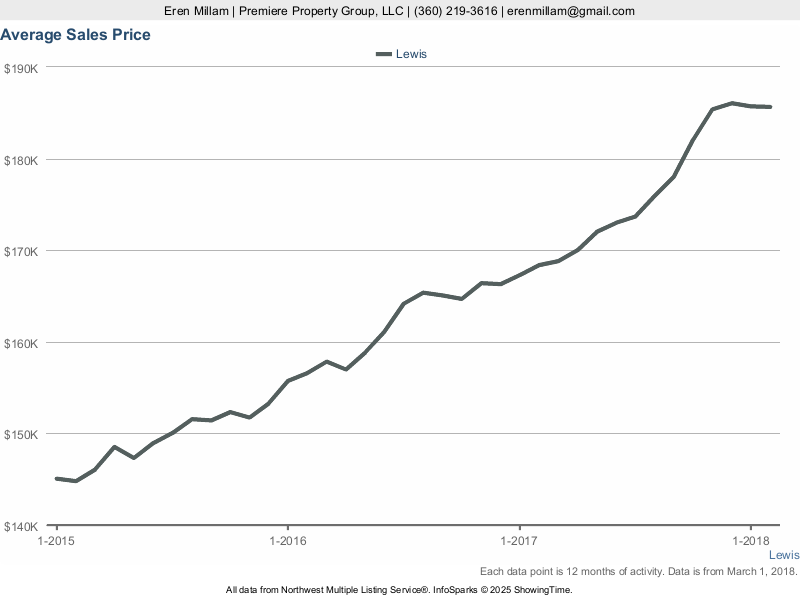 Lewis County – Days on Market
Lewis County – Inventory Supply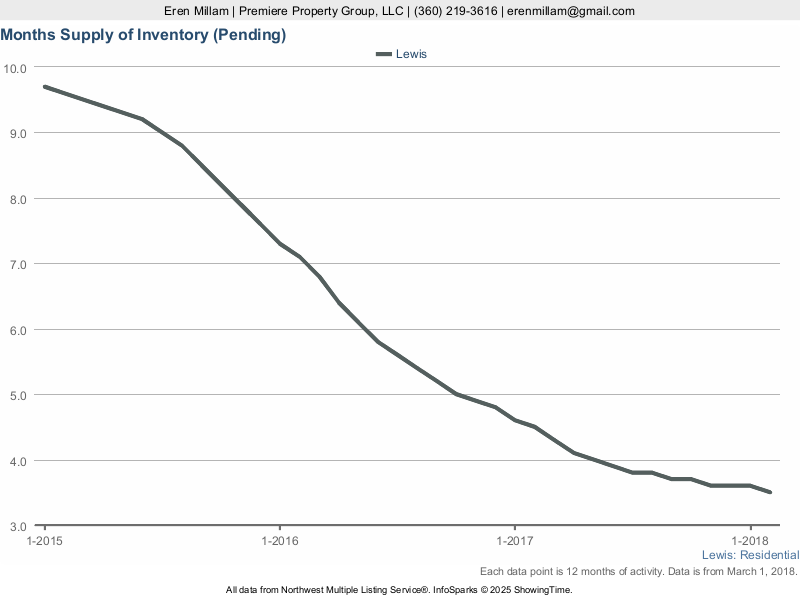 As you can see from the information above, homeowners have gained about $13,000/year since 2015. The cumulative days on the market (how long your home is for sale) has dropped about two months. Finally, the market has swung from a buyer's market to a seller's market. An equal market is defined as somewhere between 5-6 months of supply. Granted, this is county-wide so some metrics may be different in your area versus another. Next month's update will cover the twin cities, Chehalis & Centralia.
Find out how much your home is worth.
Related Posts
How Long to Sell Your Home In this video you're going to…

Best Month for a Fast Sale In this video you're going to…

Worst Month to Sell Your Home In this video you're going to…