What is Happening Next Month in the Area?
The holiday season is now in full swing! With Halloween out of the way and Thanksgiving happening today, there's a full month of festivities before Christmas. This month we're going to highlight local, Lewis County December 2022 Events.
December 2nd: White Christmas at Evergreen Playhouse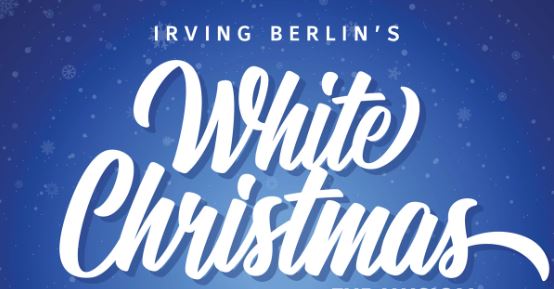 A perennial holiday favorite at my house and millions of others around the country, the story you know and love hosted by the local performing arts theatre.
Evergreen playhouse is located at 226 West Center St. Centralia, WA 98531. There are a number of performances including one on December 8th that is "pay what you can". No reason not to go! For more information and tickets, please visit: https://evergreenplayhouse.com/events/white-christmas
December 3rd: Holiday Movie at McFiler's
Nothing better than getting cozy with your favorite beverage and watching a holiday movie. There is no information about what movie it will be, which kind of makes this event even more exciting!
McFilers Chehalis Theater is located at 558 N Market Blvd, Chehalis, WA. You can get more info at: https://experiencechehalis.com/events/holiday-movie-at-mcfilers-chehalis-theater/
December 10th: A Very Faerie Yuletide Festival
It's like Halloween and Christmas combined. The jury is out on whether that is a good or bad thing, but looks like good family fun nonetheless!
This event is located at the SW Washington Fairgrounds at 1909 S Gold St, Centralia, WA 98531. For more information you can visit: https://olytickets.sasquatchticket.com/event/a-very-faerie-yuletide-festival-dec-10
December 15th: Nutcracker
This event is located at Corbet Theater, 600 Centralia College Blvd, Centralia, WA 98531. For more information you can visit: https://experiencechehalis.com/events/nutcracker-ballet/
December 17th: Author's Afternoon
An author's afternoon is "a boutique literary event that provides a platform to authors to interact with a select audience." Some are invite only so if you want to go, make sure you get yourself on the list. I, myself, am currently writing a book – it's a sci-fi adventure that will make you question everything about life. I'm about 1 paragraph in, so you may have to wait a bit…
This event is located at the Lewis County Historical Museum at 599 NW Front St in Chehalis, WA 98532. For more information you can visit: https://experiencechehalis.com/events/authors-afternoon-at-the-lewis-county-historical-museum/
December 2022 Events
This is just a sampling of happenings in Lewis County in November. There are tons more events that may interest you. To find out more about these events or others, you can do a Google search "Events in Lewis County in December". Another option is to visit Discover Lewis County.
---
If you're thinking of buying or selling your home in the west Lewis County area, contact me today! I'd love to hear from you! Eren Millam – Managing Broker Premiere Property Group, LLC WA License No. 26933
Chehalis, WA 98532 | Centralia, WA 98531 | Adna, WA 98522 | Boistfort, WA 98538 | Napavine, WA 98565 | Onalaska, WA 98570 | Rochester, WA 98579 | Toledo, WA 98591 | Vader, WA 98593 | Winlock, WA 98596
Call/Text: (360) 219-3616 | Email: Eren@LewisCountyHomes.com
Check us out on FB: https://www.facebook.com/erenmillamrealtor
Want to Search for Lewis County homes? Do that here: https://lewiscountyhomes.com/homes-for-sale-search/
Are you a first-time home seller? Take this FREE Virtual Seller Seminar: https://seminar.lewiscountyhomes.com/
Considering selling your home? Get your FREE Market Analysis: https://cma.lewiscountyhomes.com/
Get your FREE Buyer & Seller Guide: https://about.lewiscountyhomes.com/
Want to stage your home to increase its perceived value? Check out my FREE Staging Guide: https://staging.lewiscountyhomes.com/
Related Posts