Make Sure You Understand the Market Prior to Buying a Home
Many buyers were sitting out the market prior to these increased interest rates. What the uneducated buyer didn't understand is that a 1% increase in interest rates will crush your buying power by 11%. Now that rates have gone up 2-3% in conjunction with higher prices, buyers have "buyer's remorse" from not making a move when they could afford it. Even still, I hear buyers say the market will crash or is currently in the midst of a crash. Let's take a look at the numbers and see if you agree with that sentiment.
Average Days on Market
The average days on market went up from 24 days to 30 days in September. This is still quite a short time to be listed on the market historically. Prior to the market going up like crazy, a standard listing time was 80-140 days. Further, the lowest the average ever got was 18 days, so even though some homes sold within hours, it never dropped the average below 18. We started 2021 at 40 days on market and the entire year never saw below 27 days. So, even in this crazy market, 30 days average is really good.
This is good news for buyers! You don't have to drop everything to have a small chance of getting a property. You can take your time and see what is available. Sellers have yet to shift their mindset on the market and expect to sell within a couple of weeks. If you find a home that has been on the market three weeks or more, there's a good chance you can get your closing costs paid.
Average Sales Price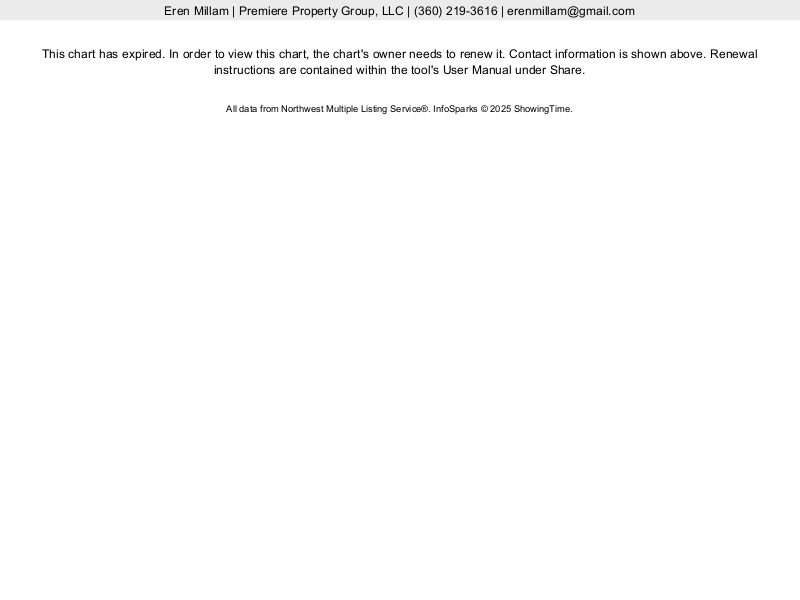 While the current drop can be felt by the average consumer, it doesn't tell the whole story. On a monthly basis, the price goes up and down and has large swings. Sometimes, this is just because of the available homes for sale that skew the numbers up or down.
Other than July and August, September's prices were the third highest in recorded history. Was it a stark drop? Yes, but when rates were initially raised in the beginning of the year, prices kept going up. It wasn't until they hit 6%+ that the market started to adjust. It appears that the buyer pool shrunk about the same amount it does during the winter months.
So there is some relief for buyers as prices seem to have peaked. However, prices are still quite high overall. I think a lot of people are waiting for a crash, but their perceptions are skewed. Most people believe a crash will take us back to prices prior to 2014, but the market has made such huge adjustments upward that it would need prices to drop 50%. That is more than twice the amount the market crashed in 2008.
Average Offer Price
The days of full price offers, as-is, and bidding wars is gone. That's not to say it still can't happen, but it's definitely not widespread anymore. In Lewis County, we are seeing offers being accepted, on average, just under 95%. This must be taken with a grain of salt because homes that sold 6 months ago, even three months ago, are not relevant in this current market. It is imperative that you hire a Realtor who understands this or you might overpay for a home. Homes that listed 3-6 months ago and have reduced prices approximately 7-15% are the ones selling.
Should I Buy a House or Wait
The answer to this question never changes. It is always a good time to buy a house and let me tell you why. If the market is high, you're probably paying a ton in rent and it's hard to save up. When the market is low, you have the ability to gain equity on the purchase. Another thing to consider, which most people neglect, is your lifestyle. I have family members that have always wanted to live in the country and own a few acres. The problem is when you try to time the market, there is never a perfect time to move. There's always an excuse, but if you focus on your lifestyle needs and happiness, you'll find a way! Personally, I would rather overpay for something that I want then to get a good deal on something I don't want, but that could just be me.
Everybody's Situation is Different
The market does seem to be normalizing to pre-pandemic levels. If you have questions about your particular situation, consider me a resource to help you make the best educated and context driven decision for all your real estate needs.
---
If you're thinking of buying or selling your home in the west Lewis County area, contact me today! I'd love to hear from you! Eren Millam – Managing Broker Premiere Property Group, LLC WA License No. 26933
Chehalis, WA 98532 | Centralia, WA 98531 | Adna, WA | Napavine, WA | Onalaska, WA 98570 | Rochester, WA 98579 | Vader, WA 98593 | Winlock, WA 98596 | Boistfort, WA
Call/Text: (360) 219-3616 | Email: Eren@LewisCountyHomes.com
Check us out on FB: https://www.facebook.com/erenmillamrealtor
Want to Search for Lewis County homes? Do that here: https://lewiscountyhomes.com/homes-for-sale-search/
Are you a first-time home seller? Take this FREE Virtual Seller Seminar: https://seminar.lewiscountyhomes.com/
Considering selling your home? Get your FREE Market Analysis: https://cma.lewiscountyhomes.com/
Get your FREE Buyer & Seller Guide: https://about.lewiscountyhomes.com/
Want to stage your home to increase its perceived value? Check out my FREE Staging Guide: https://staging.lewiscountyhomes.com/
Related Posts
Worst Month to Sell Your Home In this video you're going to…

Best Month to Sell In this video you're going to learn about…

Stage Your Home In this video you're going to learn how to…