In this month's edition of the Lewis County Market Report for June 2022, we'll consider all the major factors that contribute to a market. Then we'll analyze the findings and predict what we'll find in the next market update.
You can see last month's report HERE.
Inventory Levels
Currently, there are 190 new listings, up 19.5% from last month, but 195 total homes for sale. If not for those new 190 listings, we'd only have FIVE homes for sale in June, YIKES! Per last month's market update, we're on trend to see an increase in inventory in the summer and a decrease in inventory in the winter. On the graph below you can see that this has been the trend since 2006 when we started charting these statistics. We see the highest inventory levels in August, and by January inventory has decreased considerably. With Summer upon us, now is the time to get with your realtor and make a plan for house hunting!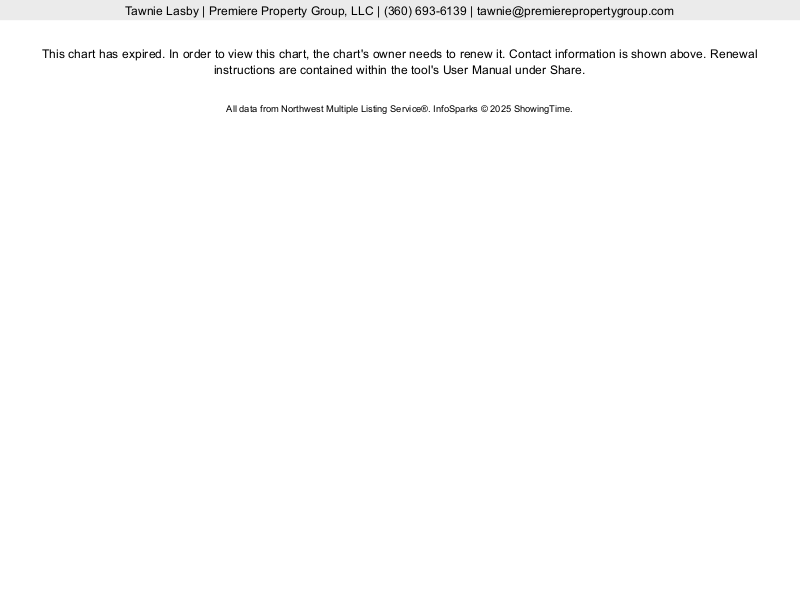 Buyer Demand
Buyer demand is slowly on the decline. In May, 112 homes closed, that's 10 homes fewer than in April and 15 homes fewer than in March. Currently, there are 190 new units of inventory, up almost 20% from April. Though there were fewer closed sales in May, pending sales are still increasing. While buyer demand is slowing down, it's still not enough to catch up with the inventory shortage.
Price Analysis
The average sales price in Lewis County, based on a 12-month rolling average, increased from April by approximately $3,284.00. Sales prices are still trending upwards, and they have been since 2014. For reference let's look at the graph below.
This is based on the last 10 years of data in Lewis County. From June 2012 to 2014 we saw virtually no increase in sales price. However, by June of 2016 home prices were up 19% from 2014. In June 2018 home prices were up 30% from 2016. In June 2020 home prices were up 23% from 2018 (if not for the pandemic I'm sure this number would have been larger), and finally in June of 2022 average prices are at 411K, up 45% from 2020! Imagine the equity you could have gained in the last two years alone!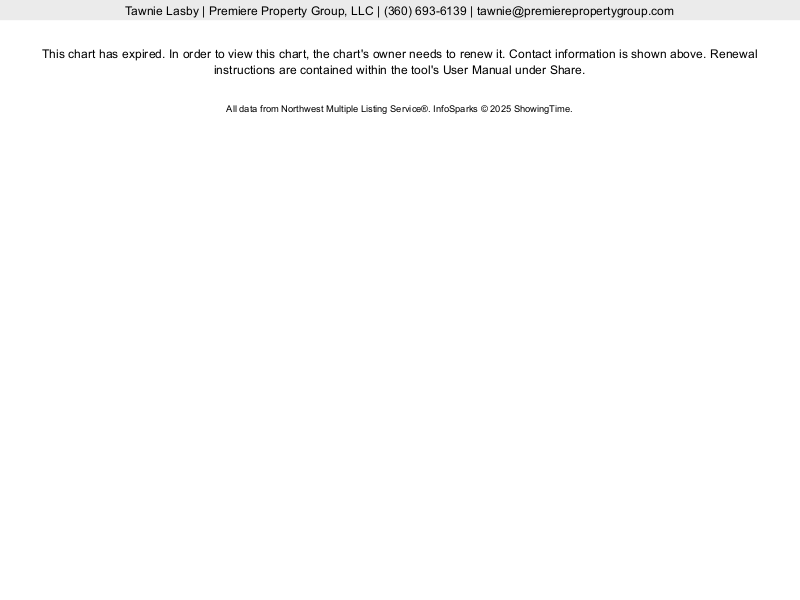 Interest Rates
The FOMC is raising interest rates to help cool buyer demand so we can catch up with supply. Rates were 5.5% as of May 4th, today you can expect an average rate of 5.8% on a 30-yr fixed FHA loan. That's a 5.45% increase in just one month. This is a huge hindrance to buyers as their purchase power is taking a hit month after month without sales prices decreasing, check out the numbers below!
For the purposes of the Lewis County June Market Report, I checked out rates based on a 300K FHA loan, this is the loan type I see most often when working with buyers. I used a credit score between 720-739, as the average credit score in WA state is 731. In Lewis County, it is typically lower than 730. Now you can see why waiting was so detrimental, but the good news is that rates are still historically low and IF you can afford to buy now, you can still capture massive equity gains in the coming years.
Lewis County Market Report June 2022 Summary
Buyers continue to be frustrated about the current market and ultimately decide to wait it out. They are waiting for the housing bubble to burst, but that isn't happening. In January the interest rate was 3.45%, if you were someone who was pre-approved for a 300K loan at a 3.45% interest rate but didn't purchase because you were waiting for prices to drop, you've lost $75,000 of your buying power in six months. That's like losing $15,000 a month. Waiting is not a strategy, not a good one anyway! Find out your buying power, make a plan, and work with your realtor to execute it.
Not quite ready to get started but want more information? Head over to our FREE VIRTUAL BUYER SEMINAR.
If you're considering selling in the near future, check out our FREE VIRTUAL SELLER SEMINAR.
Want to know the current value of your home, get your FREE MARKET ANALYSIS.
Have questions about buying or selling, you can contact us HERE.
Related Posts
Market Update November 2023 If you're a home seller or first time…

Real Estate in Toledo, WA The Toledo WA real estate market is…

May 2023 Market Update: The average price in Lewis County is finally…