Looking for something to do this weekend and the following week? Check out this non-exhaustive list of events happening in Chehalis/Centralia!
Events in Centralia
Looking for some drama? Check out the current play at Evergreen Playhouse!
Have a night at the theatre and watch "Next to Normal" a complex play about the ins and outs of everyday life in a normal family! Read the full synopsis below!
Next to Normal explores how one suburban household copes with crisis and mental illness. Dad's an architect; Mom rushes to pack lunches and pour cereal; their daughter and son are bright, wise-cracking teens, appearing to be a typical American family. And yet their lives are anything but normal because the mother has been battling manic depression for 16 years.Next to Normal takes audiences into the minds and hearts of each character, presenting their family's story with love, sympathy and heart.
Come see the Gun Show! And I don't mean at the Gym!
The Wes Knodel Gun Show is going to be in town again! Check out the details below!
Wes Knodel Gun Shows Inc. is committed to bringing you high-quality, enjoyable, family-friendly shows. We have provided a diverse selection for all sportsmen and enthusiasts since 1995. SHOW HOURSSat. 9 AM – 5 PM Sun. 9 AM – 3 PM**ADMISSION TO GUN SHOW **General Admission – $8 per day Military/Veterans – $6 per day(12 and under free).
Events in Chehalis
Feeling nostalgic? Head to McFilers for a reunion concert!
March 12th you can head to McFilers to listen to Vitamin C, Crimetime, & Contact. Don't tell me you don't remember the Graduation Song!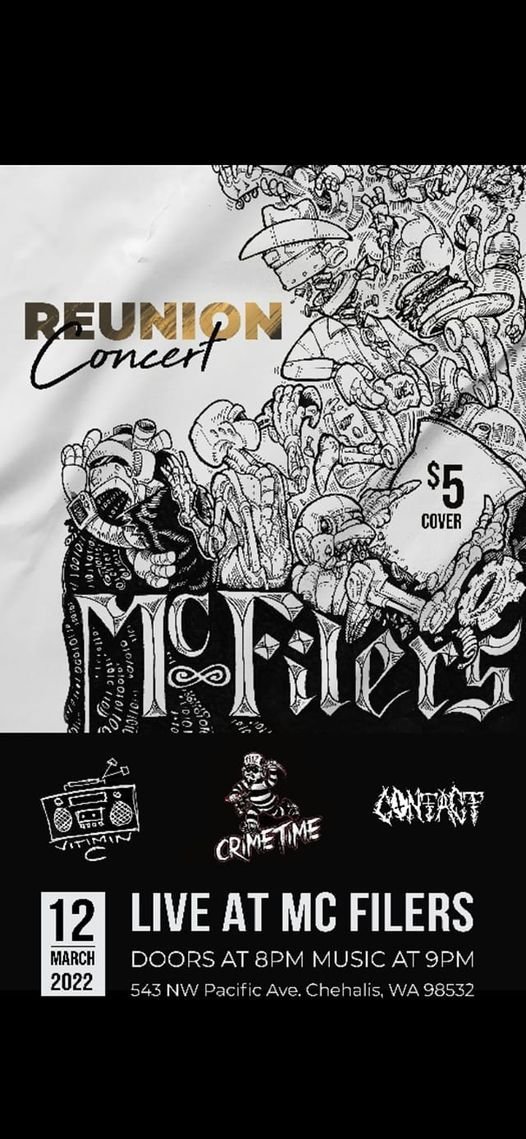 There's no shortage to events happening in Centralia and Chehalis. If none of theses events interest you, do a Google search for Events in Chehalis or Events in Centralia and it will bring up a calendar of activities. Not everything is listed so if you can't find what you're looking for, let us know. We'll do our best to find out for you! Here's to an extraordinary weekend!
Related Posts
Looking for upcoming events in Lewis County or something fun to do…

When you consider purchasing a home within an HOA for the first…

https://youtu.be/LTECbIhf8CI Are you possibly thinking about selling your home? Hey, even in…