More good news for Sellers in this Market Update December 2021.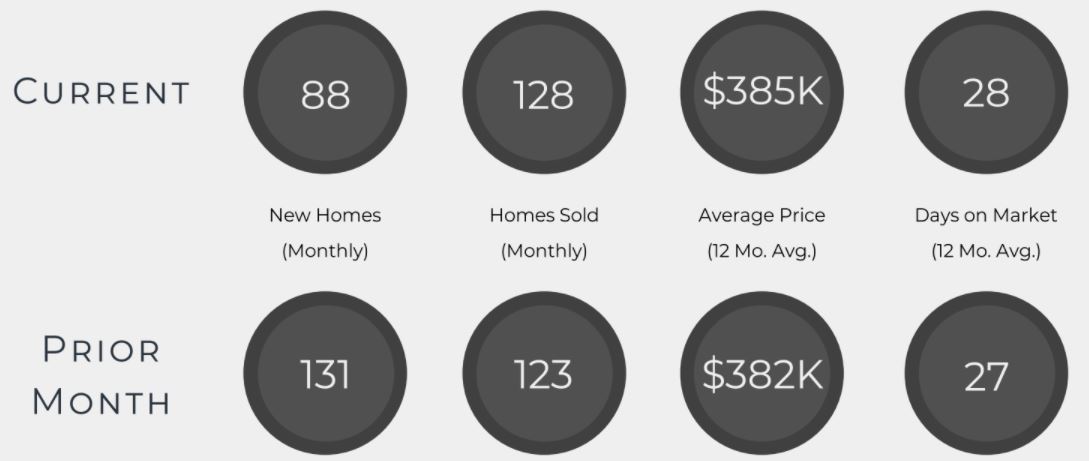 Analysis
More of the same! As was indicated in the last market update, there are 1/3 fewer new homes on the market than the prior month. This means prices will continue to climb for those homes that stay on the market. You may have seen in the Chronicle an article indicating prices have flatlined – that was based on monthly average sales price. We use a 12 month rolling average that eliminates the roller coaster averaging on a monthly basis. Predictably, prices are up again on the monthly average.
Criticism
Some could say that the 12-month rolling average is a lagging indicator and won't tell you what's happening today. This is 100% true. However, if the monthly trend and the 12 month rolling average were telling you different stories, I'd be showing you that as well. As it stands, the overall trend for both is that prices are still going up. Saying anything different would not be accurate.
Don't rely on newspaper articles or trusted advisors unless they can show you stats and explain them with context. There should be multiple ways to look at the same data and still come up with the same conclusion. Without supporting context, a point of data is just a dot on a graph.
Related Posts
How Long to Sell Your Home In this video you're going to…

Best Month for a Fast Sale In this video you're going to…

Worst Month to Sell Your Home In this video you're going to…